Out-of-state and international students could help the public university system cushion cuts in funding, but could also keep out qualified local applicants.
UCLA sophomore Ying Chen could have stayed at home in New Jersey for college, but instead she traveled cross-country, where she willingly pays about $20,000 a year more for her education than most of her classmates.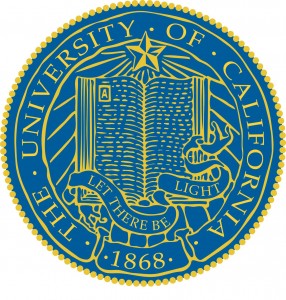 Some UC officials think that increasing the number of students like Chen would be a smart way for the university system to bring in more revenue at a time when the state budget is tight. They point to other state university systems that enroll much higher percentages of out-of-state students.
Opponents of the idea warn that it could squeeze out qualified California students.
"When we start chasing that money as a substitute for state money, that's bad public policy," said Lt. Gov. John Garamendi, a regent by virtue of his office who is also exploring a run for governor.
Chen, an anthropology major, said she could have attended Rutgers University, a New Jersey state university, for much less money but was drawn west by UCLA's beautiful campus and the chance to explore a faraway state even if she can't afford Thanksgiving trips home. "Of course, it would be lovely" if she didn't have to pay the price differential UC charges out-of-state students. Still, choosing UCLA, she said, "was a good decision."
At UC campuses, in-state freshmen pay about $8,100 in fees, not including room, board or books. Because California does not provide funding for out-of-state students, about half of the extra $20,000 they pay each year covers UC's costs and the other half is profit for the system, officials said.
David Shulenburger, vice president for academic affairs at the National Assn. of State Universities and Land Grant Colleges in Washington, D.C., said he expects more public universities across the country "as a matter of survivability" to at least consider additional recruiting outside their states. The premium tuition for out-of-state students helps schools afford basic functions and subsidize in-state students' fees, he said.
About 10% of UC's 220,000 students, including those in undergraduate and graduate programs, are from outside California. But only about 6% of the undergraduates are non-Californians.
By contrast, about 16% of first-time undergraduates at public four-year colleges and universities nationwide are from other states or other countries, according to the U.S. Department of Education. Prestigious state universities in Colorado, Michigan, Virginia and elsewhere regularly enroll more than 30% of their freshmen classes from outside their state borders.
UC regent Judith Hopkinson recently urged the university's governing board to consider increasing the numbers of out-of-state students for the financial and social benefits that she said are provided by a more geographically diverse student body.
Hopkinson, in an interview, suggested that having more than 15% to 20% of undergraduates from outside California might be a long-range goal to cushion some of the projected cuts in state funding.
"We ought to look at it," she said. "Because I believe it is in the financial benefit of the university in the long run, I like to keep an open eye to all options."
Out-of-state students generally are held to higher admissions standards, which can boost a campus' average GPA and SAT scores and national rankings.
Non-Californians from the U.S. are eligible for many financial aid programs at UC although they face higher thresholds.
Proposed steep cuts in state funds this school year and next have prompted UC to consider limiting overall enrollment next fall. If that happens, said Patrick Callan, president of the National Center for Public Policy and Higher Education in San Jose, any move to boost the number of out-of-state students at UC "would be politically suicidal. Can you imagine the Legislature standing for that?"
Some Midwestern and Northeastern states are experiencing significant declines in their college-age population and may be able to accommodate more students from out of state, but that is not so in California, he said.
Callan added that describing the issue as a diversity effort falls flat in immigrant-rich California "since we already have people from all over the world here."
According to UC system spokesman Ricardo Vazquez, UC has no set quotas and no regulation regarding the percentages of in-state and out-of-state enrollees. But in recent years, the university had fallen about 1,000 short of its tradition of enrolling out-of-state and international students at all levels, partly as a result of troubles that some foreign students had in obtaining visas in the wake of the 2001 terrorist attacks.
The UC central administration recently pushed campuses to reach targets or potentially lose some revenue. Preliminary numbers for this fall are up to the traditional 10%, combining undergraduates and graduates.
California's other public university system, the 23-campus Cal State chain, enrolls a much smaller proportion. Only about 4% of its 440,000 students, undergraduate and graduate, are not from California, officials reported.
In past years Cal State had no limits on out-of-state students, but new applicants from outside California for next fall might have a tough time gaining entrance because Cal State is considering cutting overall enrollment by 10,000, according to system spokeswoman Clara Potes-Fellow.
Non-Californians will have low admission priority, she said.
At UCLA, freshman Derick Tsaoi said he passed up a large scholarship offered by the University of Maryland in his home state.
Instead, after much deliberation, he took out substantial loans to attend UCLA and study biochemistry in what he described as a more adventurous and academically prestigious setting.
At first he was a bit lonely and struck by how few non-Californians are at UCLA. "But after a while, I realized that's why I went there," he said, "to meet new people."
Full article: http://www.latimes.com/news/printedition/front/la-me-outofstate4-2009jan04,0,5259224.story
Copyright 2009 LA Times
People who enjoyed this post also read: