The first educational fair held in Baghdad this past week brought 27 Colleges and Universities from around the globe to meet with potential students and unveiled an ambitious initiative by the Iraqi government to send 10,000 students per year for the next 5 years to English speaking countries to pursue higher education.
According to Dr. Zuhair Humadi, the executive director of the Iraq Education Initiative and a senior advisor to Vice President Adil Abd Al-Mahdi, the Iraqi government has committed $1 billion a year to this program.  Each year for a period of five years, the initiative will provide full scholarships for up to 10,000 Iraqi high school graduates to study in the United States, Canada, the United Kingdom, Australia, France and Germany. Dr Humadi estimated that more than 80% of the scholarships will go to undergraduate students interested in seeking an associates or bachelors degree.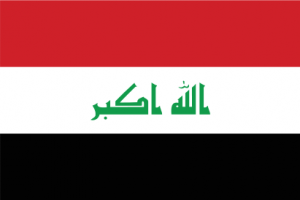 Some of the US Colleges and Universities attending this unusual recruiting fair included University of Oregon,Virginia Commonwealth University, Southern Illinois University, West Virginia University, University of Kentucky , University of Evansville , Texas A&M University, a Representative for the Universities of the State of Ohio, as well as other universities, community colleges, and intensive English language programs.
In a letter to university representatives, Prime Minister Nuri Al-Maliki explained the reasoning behind the Iraq Education Initiative: "For many years, the system of higher education in Iraq was regarded as one of the finest in the Arab world. Students from many countries came to Iraq to attend our colleges and universities, however, wars and sanctions have impaired the system of education. … Iraq needs a strategic program that will transform its education system in order to make up the time lost in developing its human resources."
Events held in both Baghdad and Suleimaniyah in the Kurdish region of Iraq were successful in allowing more than 600 students to discuss their interest in studying in the United States and other countries directly with deans and representatives from the attending colleges. John S. Jackson, Professor at Southern Illinois University in Carbondale was one of the fair attendees and spoke with the excited Iraqi students about their credentials and desire to study in the United States, "Many expressed a very concrete desire to return to Iraq to help make it a better nation". he said, a theme reflected in the Prime Minister's keynote address.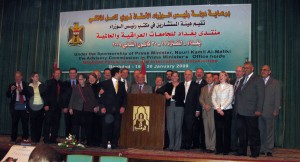 While students will be required to take the TOEFL exam at one of the 15 newly opened testing centers in Iraq and score at least a 450 to be eligible for the government sponsored scholarship, they will not have the opportunity to take the SAT or ACT exams. Universities are encouraged to be as flexible as possible when recruiting the Iraqi students and to expect students to enter an intensive English language program before matriculating in the general program.  Colleges and universities without SAT requirements and that offer conditional admissions should expect an influx of student applications.
In June a pilot program will launch to work through the logistics and attempt to streamline any issues that may come up before sending the annual expected 10,000 students. As information becomes available Al Jamiat will continue to update readers.
Quick Facts:
10,000 students per year sent to English speaking Universities
500 student pilot program to be launched in June
Scholarships will include tuition, fees, and living stipend
Students may apply for Associates, Bachelors & Masters programs
Open to all accredited Universities, Colleges, Community Colleges
Students must score a 450 on the TOEFL test to be eligible for the scholarship
People who enjoyed this post also read: