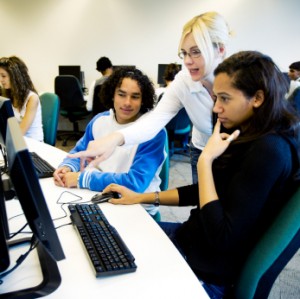 In today's technologically centered world, it is impossible to get through college without using a computer. Whether it's to type out a paper, put together a PowerPoint presentation, or sending an email to a professor, computers are essential to life on American University campuses. U.S. universities generally provide students with access to computers on campus, at no extra cost. Here is some more information about that access, and about bringing a computer to an American university.
On-Campus Computer Access
Like many aspects of American university life, this varies from school to school. At most campuses, like Bowling Green State University, there are a variety of on campus computer labs. These labs are scattered around campus. Generally, dormitories have their own computer labs for residents, and there are other university labs available to both on and off campus students in big common buildings.
User names and passwords are needed to log onto these computers. This log-in information is often the same as the log-in information for University email accounts.
Lab hours vary from campus to campus, and lab to lab. The dorm labs and one or two general campus labs are normally open 24/7. If the lab isn't open, the hours are usually posted near by, along with  the hours of the other labs. Also, most universities have a list of computer labs, and their hours, posted somewhere on their website.
The types of computers available in the labs also can vary. Some labs have both Apple and Windows machines, while others may have only have one kind.  Some labs may have special programs needed for various classes, while others may not have those programs. Only time and experience can teach what to expect from each computer lab.
Some universities do not have on campus general computer labs. Northern Michigan University, for example, loans all of their students laptops as part of their tuition. The dorms and many class rooms are equipped to allow for laptop use. Students can trade their laptops in every 2 years for a new one, the cost of which is already in the tuition. There are no general computer labs, because it is assumed all students have their laptop. The university does offer specialty computer labs, equipped with special equipment and programs used in classes.
University Email
Almost all universities, except for community colleges and perhaps a few small universities, give students a university sponsored web based email. The logins for emails are generally the same as the logins for computer lab use and are given to the student upon registration for classes.
Many students use their university email as their primary email, while they are enrolled in classes. This works fine, as long as students don't expect large attachments. Most universities have limited space on their email server, and so they allot only so much space to each student. Generally, this is enough, but it is suggested that another email is kept, in case the school email is overfilled.
Also, students should be aware, that in agreeing to the university's technology policy, most universities reserve the right to access emails both sent and received on a university email, without notifying a student. With that in mind, any questionable emails should be kept in a different email account.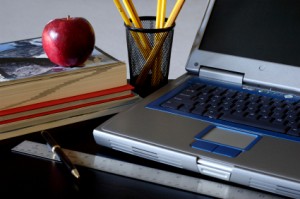 Computer Help & Technical Support

Most universities have some sort of student tech-support, which students can contact if there is a problem with their personal computer. The reliability and competence of these tech-support centers varies from university to university, as does the services which they provide.  The tech-support center is normally listed in the Campus directory or on the University's website.
Buying a Computer
If a student doesn't already own a laptop or desktop to bring with them to the United States, but has decided that they want to get one, they should check with their university. Many universities have special deals and discount arrangements with computer manufacturers and software companies such as Dell, Apple, and Microsoft. These deals can make the purchase of a computer much cheaper.
Also, many university computer networks have a minimum standard computers must meet, in order to connect to the network. Students should check with their universities tech-support center to make sure their current computer meets those standards. Most new computers will meet the minimum standard, but new computer buyers should make sure their system will be compatible with the network.
Lastly, students should make sure that they can plug their computer into American outlets. These outlets are generally three pronged with an output of 110volts. Most laptops can convert the voltage correctly with a simple adapter, but students are encouraged to double check.
Elissa Yonkers is a recent graduate from Bowling Green State University, with a Bachelors of Science of Journalism with a focus on Public Relations, and a very strong minor in German. With several internship experiences under her belt,  she is looking to widen her experience and knowledge with a job in corporate communications, public affairs, or work in a public relations agency. Connect with her here: http://www.linkedin.com/in/elissay
People who enjoyed this post also read: